2001 - 2002 - 2003 - 2004 - 2005 - 2006 - 2007 - 2008 - 2009 - 2010 - 2011 - 2012 - 2013 - 2014 - 2015 - 2016 - 2017 - 2018

2018 05 12
NORDIC ABS LIDKÖPING
Judge Johnny Andersson
HOGWART'S EXCLUSIVE TOUCH OF ROYAL
EXC CQ WINNER OF INTERMEDIAT CLASS
2 BM CAC & R-NORDIC CAC
HOGWART'S IGNORANCE IS BLISS
EXC CQ WINNER OF JUNIOR CLASS
3 BM R-CAC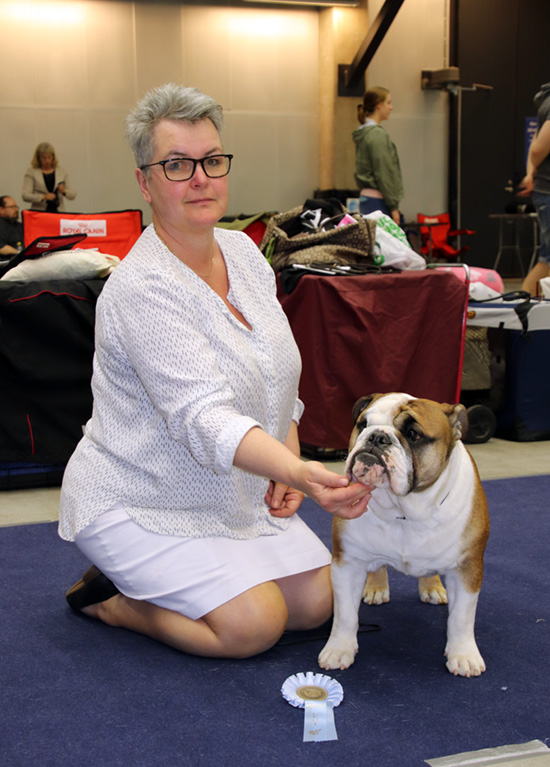 HOGWART'S IT'S A PIECE OF CAKE
EXC WINNER OF JUNIOR CLASS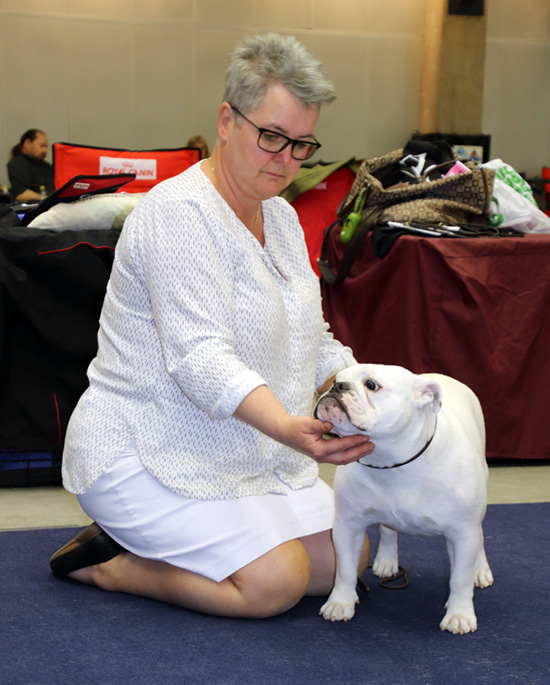 SE UCH HOGWART'S CUPCAKE BEATS MUFFIN
EXC WINNER OF OPEN CLASS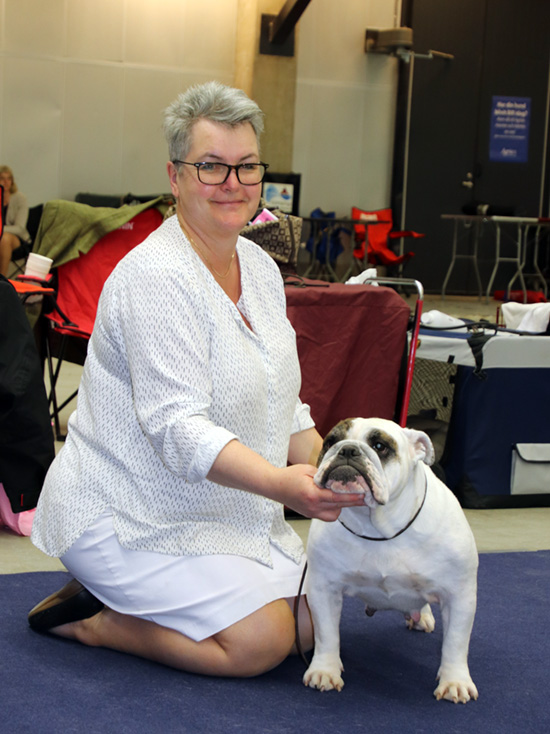 HOGWART'S KENNEL
BIR BREEDERS GROUP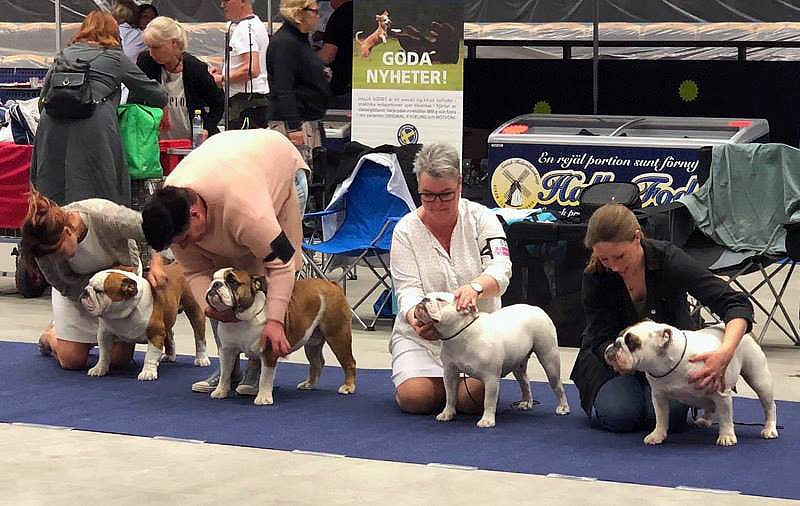 2018 05 07
FÄDERNEGÅRDEN'S LILLE MALFOY
"FINDUS"
Completed his first tracking test and can now compete for the cac´s.
Well done Hanna and "Findus"

2018 05 06
SWEDISH BULLDOG CLUB SHOW
Judge: David Mchale, Kelloe bulldogs UK
Winner of Champion class
SE UCH HOGWART'S CUPCAKE BEATS MUFFIN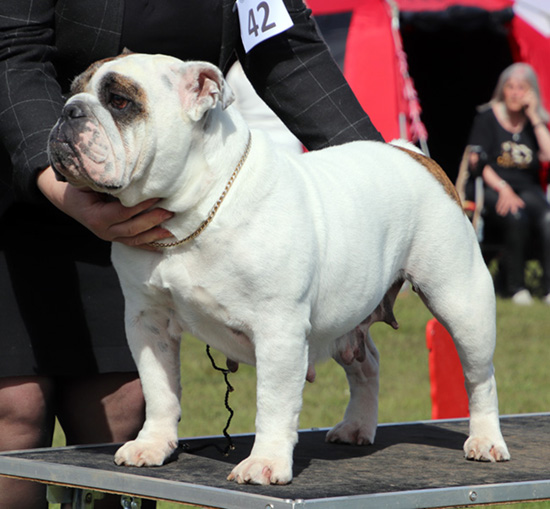 The title winners of
"BEST SWEDISH BRED MALE"
LADYROTT'S BORN TO BE A WINNER
( out of our Ch Kajdy's Alessandro)
Owner Linda Elfvendal.
&
"BEST SWEDISH BRED JUNIOR MALE"

HOGWART'S IGNORANCE IS BLISS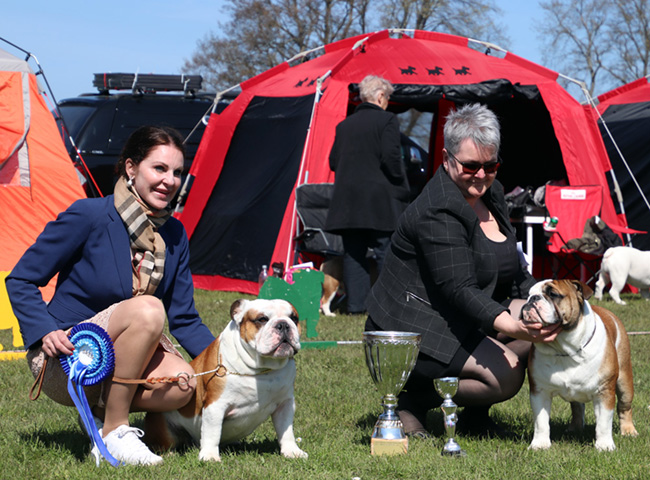 AT THE SAME TIME
At the VAKK Puppie & Veteran show.
Under judge: Åsa Thunqvist.
HOGWART'S IT'S A PIECE OF CAKE
BOB & BIG 1!!

Handeld by Petra.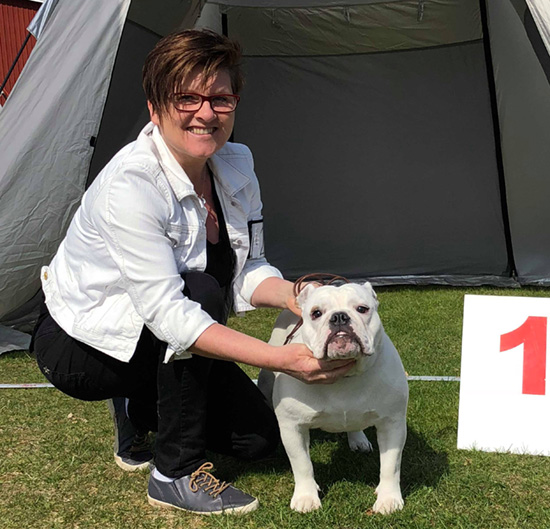 2018 04 28
VÄSTERÅS NATIONALL ABS

UNDER JUDGE: CATRIN WESTIN
HOGWART'S CUPCAKE BEATS MUFFIN BOS CAC
&
SE UCH ISGRAIG IAGO BOB (father of our "IS"-litter) owner Karin Ögren, Malcom's Kennel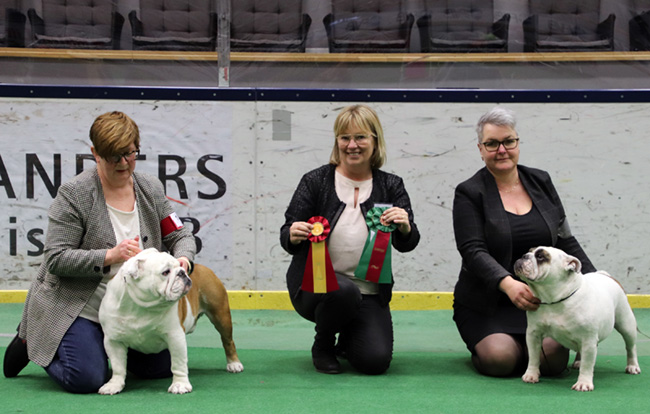 NEW SWEDISH CHAMPION!!!
HOGWART'S CUPCAKE BEATS MUFFIN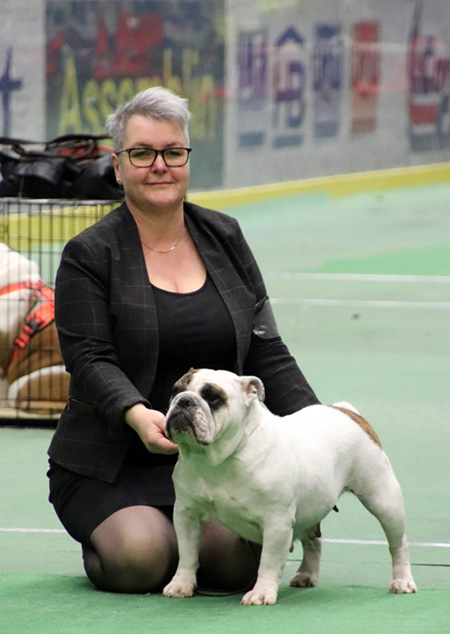 HOGWART'S IGNORANCE IS BLISS
R-CAC AND WINNER OF JUNIOR CLASS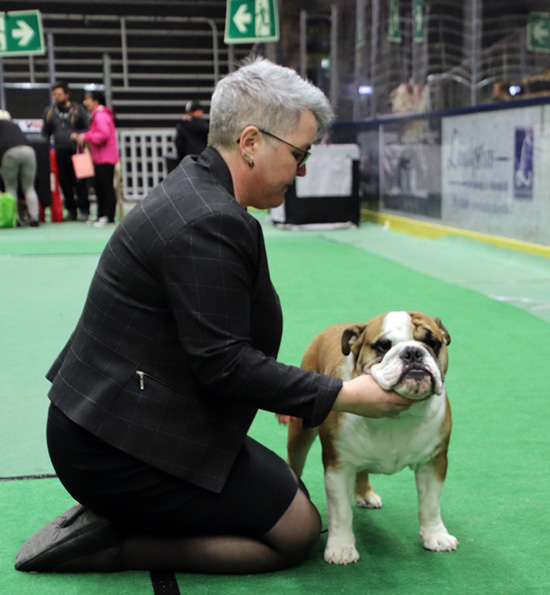 HOGWART'S EXCLUSIVE TOUCH OF ROYAL
BD 4 CAC
WINNER OF INTERMEDIATCLASS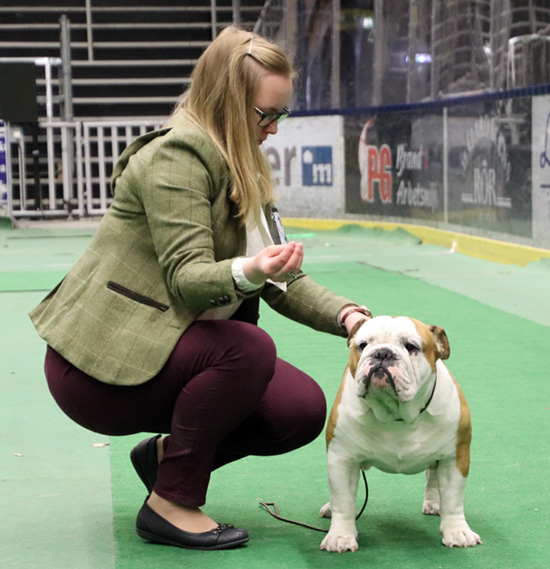 HOGWART'S IT'S A PIECE OF CAKE
EXC 3:RD IN JUNIORKLASS
&
BEST BREEDER GROUP WITH PRICE OF HONOUR!

HOGWART'S CUPCAKE BEATS MUFFIN BOS CAC
HOGWART'S EXCLUSIVE TOUCH OF ROYAL BD 4 CAC
HOGWART'S IGNORANCE IS BLISS WINNER OF JUNIOR CLASS R-CAC
HOGWART'S THIS IS MISS MALCOM X BB 3
2018 04 28
NATIONALL ABS VÄSTERÅS
UNDER JUDGE : BENNY BLIDH VON SCHEDVIN
FÄDERNEGÅRDENS LILLE MALFOY BOS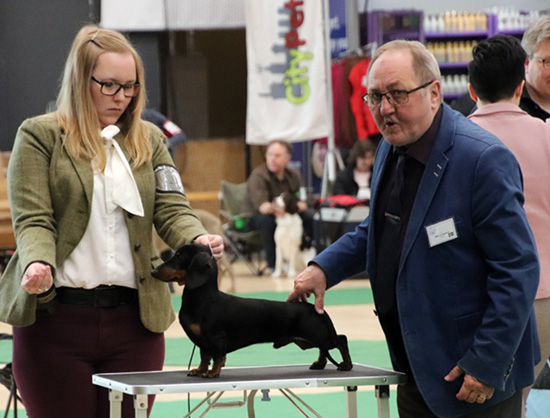 2018 04 01
INTERNATIONALL ABS MALMÖ
UNDER JUDGE : MICHAEL LAUB, DK
HOGWART'S CUPCAKE BEATS MUFFIN BOS CAC CACIB
HOGWART'S IGNORANCE IS BLISS BOB PUPPY
&
HOGWART'S IT'S A PIECE OF CAKE BOS PUPPY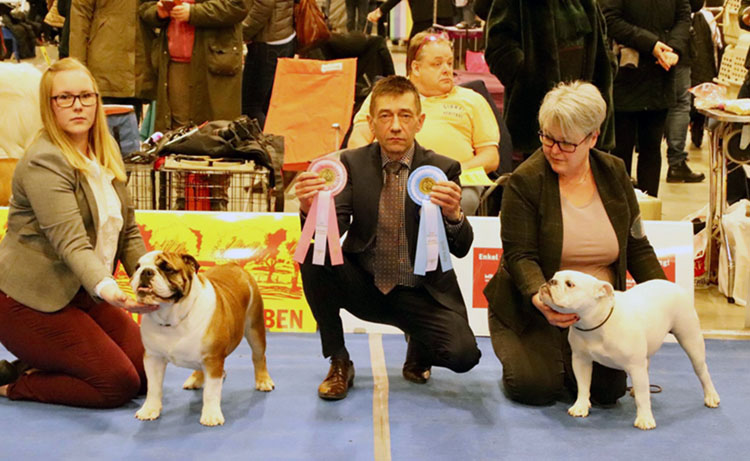 2018 02 11
DANISH BULLDOG CLUB SHOW TAULOV
UNDER JUDGE : TH. A VAN DER HORST, NL
HOGWART'S EXCLUSIVE TOUCH OF ROYAL 3 BM EXC CQ WINNER OF INTERMEDIAT CLASS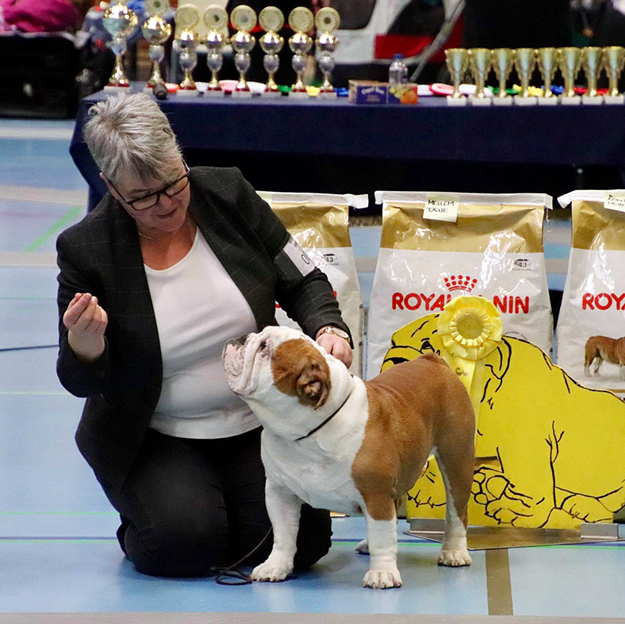 HOGWART'S CUPCAKE BEATS MUFFIN EXC CQ 3:RD IN OPEN CLASS
HOGWART'S IGNORANCE IS BLISS BEST MALE PUPPIE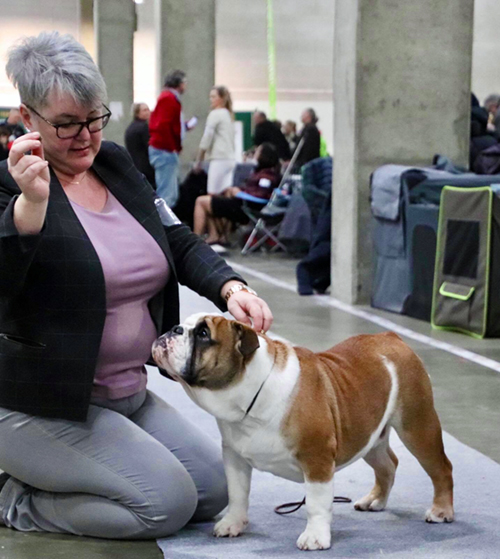 2018 02 10
FREDERECIA INTERNATIONAL ALL BREED SHOW DENMARK

UNDER JUDGE : RUNE FAGERSTRÖM FINLAND
HOGWART'S EXCLUSIVE TOUCH OF ROYAL EXC CQ 2 IN INTERMEDIAT CLASS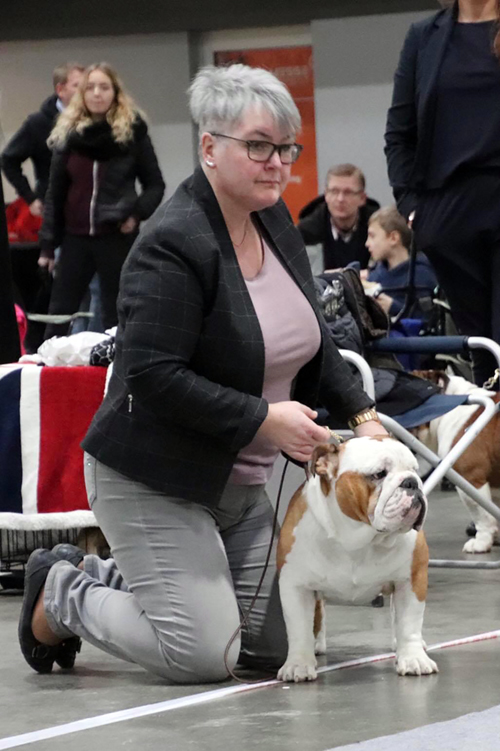 HOGWART'S CUPCAKE BEATS MUFFIN EXC CQ WINNER OF OPEN CLASS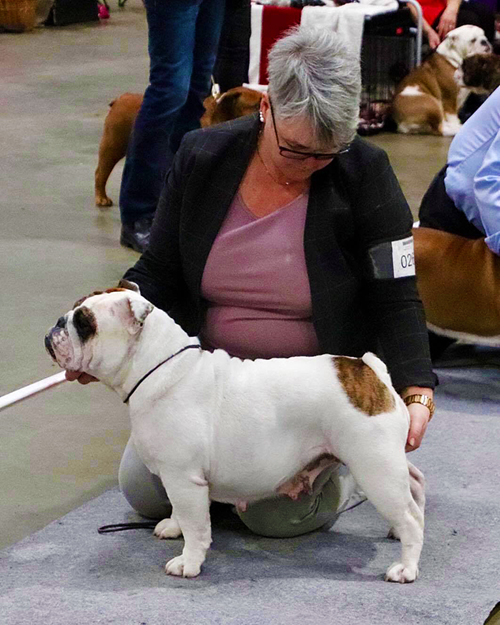 2018 01 05

MY DOG
GOTHENBURGH INTERNATIONAL ABS
UNDER JUDGE: JIM BLACK
HOGWART'S EXCLUSIVE TOUCH OF ROYAL 3 BM EXC CQ WINNER OF INTERMEDIAT CLASS
HOGWART'S CUPCAKE BEATS MUFFIN 4 BB EXC CQ WINNER OF OPEN CLASS

UNDER JUDGE ANKI JOHANSSON
FÄDERNEGÅRDEN'S LILLE MALFOY BOS EXC CQ WINNER OF JUNIOR CLASS

2018 01 04
MY DOG
GOTHENBURG NORDIC ABS
UNDER JUDGE: DAN ERIKSSON
HOGWART'S EXCLUSIVE TOUCH OF ROYAL EXC CQ 2 INTERMEDIAT CLASS

HOGWART'S CUPCAKE BEATS MUFFIN EXC CQ 2 OPEN CLASS


UNDER JUDGE: ANN CARLSTRÖM

FÄDERNEGÅRDEN'S LILLE MALFOY EXC 2 JUNIOR CLASS